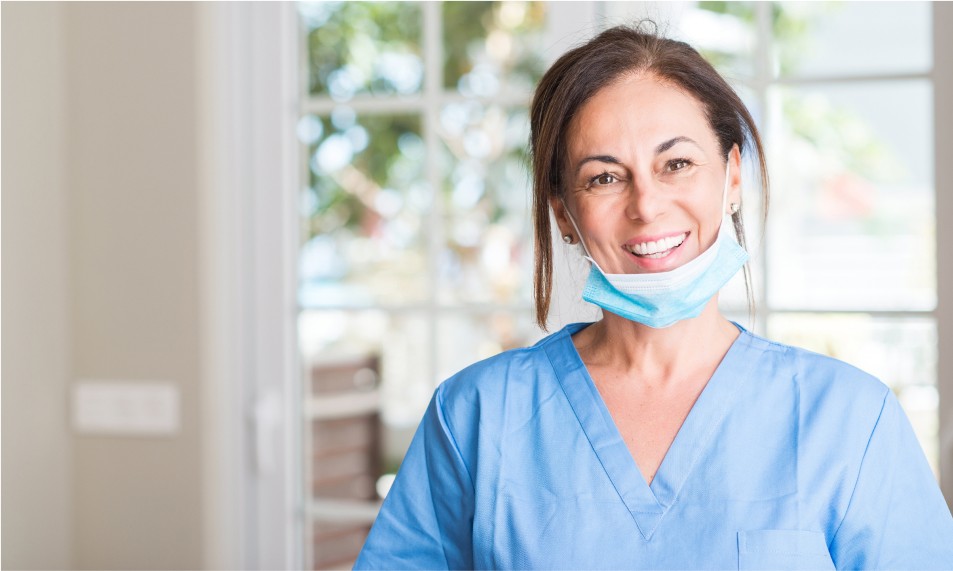 At Mulgrave Dental Group you are our focus. Here at Mulgrave Dental Group you will experience modern dentistry along with exceptional customer service in a warm relaxed atmosphere. We have collectively well over 50 years of experience in children's dentistry, general dentistry and cosmetic dentistry.
We believe you, as a patient is unique with your specific needs and wants. Our priority is to take time and effort to understand your needs and inform you of the treatment choices. This ensures our care will meet your needs both now and in the years to come.
You will leave each dental visit well informed, safe and confident that you are being looked after by professionals that and have a proven commitment to excellence and your best interest at heart.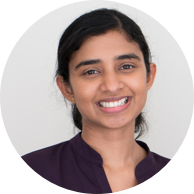 Dr. Diluni Perera BDSc. (Hons) (The University of Melbourne), FICCDE
Principal Dentist
Dr. Diluni has over 10 years experience in the dental field. Her gentle, caring and friendly personality has the ability to put even the most anxious patients at ease.
As a mother to a beautiful daughter she believes that all children deserve a good start in oral health and has a special knack in making children's dental experience at the clinic very positive. She likes to get to know each of her patients and their needs so she can help them to achieve the oral health they desire.
Dr.Diluni completed her dental degree at the University of Melbourne graduating with honours. She was also awarded the prestigious Dean's honours in 2009 for excellence in Dentistry at the Melbourne Dental School.
After completing dental school, she was selected to undertake an internship at the Royal dental hospital of Melbourne under the guidance of Australia's leading dental specialists.
Diluni has since worked many years gaining expertise in private practices in regional and metropolitan areas of Victoria and has settled at Mulgrave Dental group as her principal and long-term place of practice.
She spends a lot of time and effort undertaking continuing professional development so that her patients can have the best of what modern dentistry can offer. Her primary goal is for all her patients to achieve overall wellbeing through good oral health.
In her spare time she loves to travel and spend time with her young family.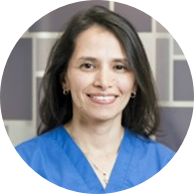 Dr. Claudia Beltran BDSc. (Hons) , Oral surgery (masters) ADC. Cert
Dr Claudia is a registered general dentist with a particular interest in Oral and Maxillofacial Surgery. But most importantly, she regards her gentleness, compassion and attention to her patients' needs as her greatest asset in providing optimal care. She is a senior clinician at the Royal Dental Hospital Department of Oral and Maxillofacial Surgery and a teacher at the University of Melbourne.
Claudia graduated with first-class honours in Dentistry and went on to complete a masters in Oral and Maxillofacial Surgery.
During her Master's degree, she had extensive training and experience in advanced oral surgical procedures such as impacted wisdom teeth and dental implants. Dr Claudia also completed the clinical residency on All on 4 implants in Portugal where she trained with the specialists in this field and the creator of All-on-4 concept.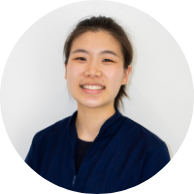 Ms. Justine Tay Bachelor of Oral Health (The University of Melbourne)

Justine is a registered Oral Health Therapist and completed a Bachelor of Oral Health at The University of Melbourne in 2018. Since then she has worked in Brunswick and northern suburbs and has enjoyed caring for a variety of patients. Justine has a caring and patient nature and strives to do her best to make everyone's dental experience as comfortable and enjoyable as possible. She greatly enjoys getting to know her patients and empowering patients with skills and techniques for healthy teeth.

Justine is committed to always learning and enjoys taking dental courses to improve the care she provides and be the best clinician for her patients.

Outside of work Justine likes to stay active, have coffee at a good brunch spot and attempt to master her baking and cooking skills!