How To Fix Crowded Teeth?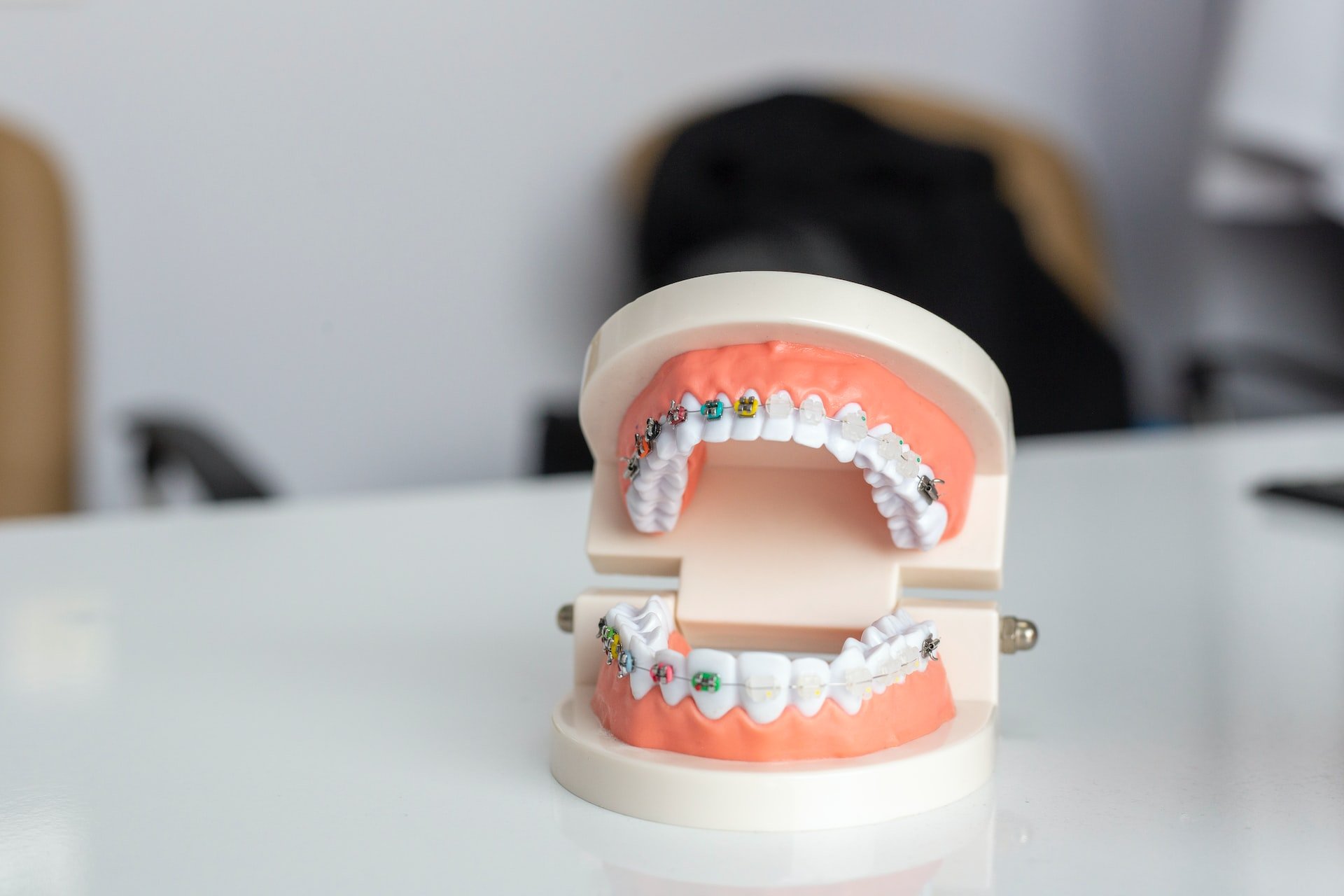 Crowded teeth is a common issue affecting the alignment of teeth in the mouth. It can cause teeth to overlap, twist, or become crooked. This blog post will explore the causes of crowded teeth and the treatment options available. Keep reading to learn more about how crowded teeth is diagnosed, what treatment options are available, and how to prevent it.
What Is
Teeth Crowding

?

Teeth crowding occurs when the teeth have insufficient space to fit within the dental arch. When teeth are crowded, it makes it difficult for them to function correctly and can lead to misalignment, pain, and an increased risk of cavities and gum disease.

Crowded teeth can also cause difficulty in proper oral hygiene and may cause crooked teeth, TMJ pain, and bite problems. Genetics, poor oral habits, or a combination of both may cause crowded teeth. Crowded teeth are a common orthodontic problem that requires treatment to prevent future complications. Treatment options vary depending on the severity of the crowding but may include braces, clear aligners, or other forms of orthodontic intervention.
What Are The Types Of Teeth Crowding?
Lower teeth crowding is the most common type of crowding and occurs when teeth in the lower jaw are not properly aligned. Various factors, including genetics, jaw size, and tooth shape, can cause this. The treatment for lower teeth crowding usually involves orthodontic braces or other similar orthodontic appliances.

Moderate crowding is another type of crowding and occurs when the teeth have grown too close together, making it difficult to brush and floss them properly. In this case, your dentist may recommend orthodontic treatment such as braces or retainers.

Anterior crowding teeth are when the front teeth are pushed forward due to overcrowding of the back teeth. This type of crowding can cause pain and difficulty with chewing and speaking. To treat this condition, your dentist may recommend braces or expanders that push the front teeth back into position. Treatment also includes ensuring proper oral hygiene is maintained to prevent further damage to the teeth.
How Is
Teeth Crowding

Measured?

Teeth crowding can be measured by a dental professional using calipers to measure the amount of space between your teeth. Generally, the amount of space needed for the upper and lower teeth to fit properly is 3mm. If the space between your teeth is less than 3mm, your teeth are considered crowded.

Your dentist or orthodontist will also examine the alignment of your teeth, looking for any gaps, overlaps, and misalignments that could indicate crowding. They may also take x-rays or other imaging techniques to better look at your mouth's underlying structure. By combining this information with their physical examination, they can accurately diagnose and measure the crowding present.
What Causes Teeth Crowding?
Teeth crowding results from several factors, such as genetics, tooth eruption patterns, environmental influences, and jaw size and shape. Genetics is the primary cause of crowded teeth, although other factors can also play a role. Here are some of the potential reasons for teeth crowding:
Genetics
A person's genetic makeup will determine their jaw size and shape. teeth crowding can occur if these dimensions are too small for the number and size of the teeth.
Abnormal Development
Hypodontia (missing teeth) or macrodontia (oversized teeth) can lead to overcrowded teeth.
Eruption Pattern
If the teeth emerge in the wrong order, they can become crowded and misaligned.
Palatal Expansion
The palate may be too small to accommodate all the teeth, leading to overcrowding.
Bad Habits
Habitual thumb-sucking and tongue-thrusting can push the teeth out of alignment and cause them to become crowded.
Malocclusion
Malocclusion is an abnormal bite that can lead to teeth crowding.
Inadequate Dental Care
Poor oral hygiene and not receiving regular dental checkups can lead to overcrowding.
Jaw Deformities
Certain deformities, such as micrognathia (abnormally small jaw) or retrognathia (receded lower jaw), can lead to teeth crowding.
Overall, overcrowded teeth can result from multiple factors, including genetic predisposition, environmental influences, eruption patterns, and jaw deformities. Understanding the potential causes of teeth crowding is the first step toward determining the best treatment options for your particular situation.
Can Teeth Crowding Cause Pain
Teeth crowding can cause pain, however, not always. In cases of minor crowding, teeth may only be slightly misaligned and, while uncomfortable, won't cause any severe pain or discomfort. In more severe cases, however, with obvious gaps and malocclusions, teeth can become painful and uncomfortable. Teeth crowding can cause pain in several ways.
First, it can lead to improper jaw alignment, leading to Temporomandibular Joint Disorder (TMJ). Headaches characterize this disorder, jaw pain, clicking or popping of the jaw joint, and earache. It can also lead to facial pain and difficulty chewing or speaking.
Second, teeth crowding can cause tooth decay due to the difficulty of cleaning the areas between teeth when they are too close together. When bacteria are not effectively cleaned from the teeth, it can lead to gum disease, cavities, and other dental issues. This can lead to pain or discomfort when eating or drinking hot or cold items.
Finally, some people experience pain or tenderness in the area between their crowded teeth due to rubbing against each other or food particles becoming lodged between them. This can be particularly painful when eating hard or crunchy items such as candy or nuts.
Overall, teeth crowding can lead to various forms of pain and discomfort. The best way to alleviate these symptoms is to seek treatment from an orthodontist. Treatment options include braces, clear aligners, and space maintainers. With the right treatment plan, you can have a straighter smile that looks and feels great!
Types of Teeth Crowding Treatment
When it comes to treating crowded teeth, various options are available depending on the severity of the condition.
Veneers and Crowns
In cases where crowding is minor, veneers and crowns may be used to reshape teeth and improve their appearance. Veneers and crowns can also correct minor alignment issues and fill in gaps between teeth.
Lingual Braces
Lingual braces are an alternative to traditional braces. They are installed on the back side of the teeth, so they are not visible when you smile. These braces use metal brackets and wires to straighten teeth and improve the alignment of your bite.
Clear Aligners
Clear aligners are a great option for patients with mild to moderate teeth crowding. These invisible aligners can be worn at any time, including while sleeping or eating, and they move the teeth into their desired position over time.
No matter which treatment you decide on, it's essential to seek help from an experienced orthodontist. An orthodontist can assess your situation and provide the best treatment plan.
When finding a qualified orthodontist, it's essential to do your research. Before making an appointment, ask your dentist for a referral or search online for an orthodontist in your area who has experience treating crowded teeth.
Ensure the orthodontist is qualified, accredited, and has experience treating teeth crowding. With our Finder Tool, you can search for a trusted orthodontist near you.