Ways To Get Kids Excited About Oral Care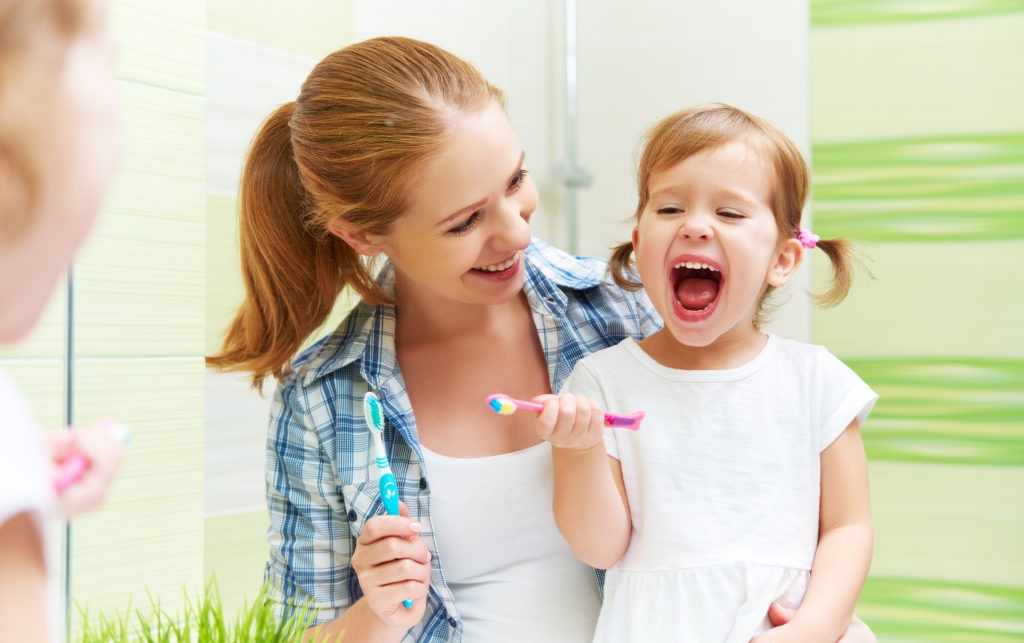 Struggling to implement a healthy oral hygiene routine in your household?
Getting kids excited about cleaning their teeth is almost as difficult as getting them to eat their greens or clean their room.
Let's face it, even adults struggle to find the motivation to brush and floss, despite how well educated we are about the connection between our mouths and overall health.
So it comes as no surprise that kids, out simple, just don't want to brush their teeth.
However, with a little creativity and persistence, you can transform oral hygiene into a fun and enjoyable activity!
Here are 5 ways to get kids excited about cleaning their teeth:
Get App-y
There is something so important to kids about seeing what's on the phone of their parents or older siblings. If that's the case in your family, downloading an oral hygiene app for kids might be the best life hack to getting your child excited about cleaning their teeth.
There are so many apps available, why not download a new one every few weeks or until your child gets bored and needs a fresh new game? Some of our favourites teeth cleaning apps include; Brushing Hero, Disney Magic Timer by Oral-B, and Brush Teeth with The Wiggles.
Make It a Family Affair
Not only does brushing your teeth together allow you to check in and make sure they're doing it correctly, but kids look forward to planned time with their parents, especially if you're a busy working parent.
Brushing your teeth together also makes space for you to lead by example. If you're brushing your teeth correctly, flossing and using mouthwash, chances are your kids will want to follow in your footsteps.
Pump Some Music
The recommended brushing time is two minutes, which gives your child two minutes of 'fun time' brushing and dancing to their favourite new song! Once the two minutes is up, use the rest of the song to floss, gargle mouthwash and wipe the water off their faces.
Let Them Pick Their Own Toothbrush
Kids don't get to make their own decisions often, so when they get to choose their own toothbrush, they feel empowered. Take your child to the oral hygiene aisle and let them pick out their toothbrush of choice.
There are so many fun toothbrushes for kids available. From Disney characters to funky colours and cool features - choosing a toothbrush is almost like getting a new toy.
Reward Them
Setting up a rewards system is a great motivator for children. Add a star chart to the bathroom mirror. If your child brushes correctly for the entire week and earns a gold star for each morning and night, they are entitled to a reward on the weekend.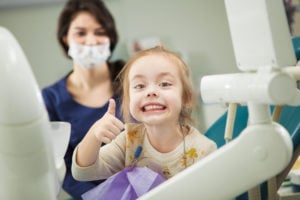 BONUS TIP:
Get Them Pumped To See The Dentist!
The Australian Dental Association recommends children should visit the dentists every six months. This is important to allow the dentist to check for any cavities, detect early problems in jaw or tooth alignment, fix any issues such as thumb sucking, as well as implement good oral hygiene practices from an early age.
Unfortunately, some children are scared of visiting the dentist, making it more difficult for parents to book in regular check ups.
The best way to get your child excited to visit the dentist is by choosing a child-friendly clinic with a dentist who specialises in children's dentistry.
Some helpful tips to encourage a pleasant visit to the dentist for your child:
Look for a waiting room with games or books to keep your child relaxed and entertained.
Persist with regular dental check ups to help your child create a relationship with their dentist.
Before going to the appointment, explain to your child what will happen in a calm voice to ensure they're not frightened when they arrive.
Keep calm yourself, children pick up when their parents are stressed!
Here at Mulgrave Dental Group, we specialise in children's dentistry. Our principal dentist, Dr. Diluni Perera, has a special knack in making children's dental experience at the clinic very positive. As a mother herself, she is passionate about giving children the best possible start in oral health. Her gentle, caring and friendly personality has the ability to put even the most anxious patients at ease.
To book an appointment for your child, or yourself, call us today on (03) 9562 5156.